Yes, indeed tomorrow is the last day to do some early holiday shopping, or just get a little something, something for yourself in the Netroots Nation auction.
Did you know:
There are 85 items up for bid?
There are 19 items with no bids on them?
Cats have lasers coming out of their eyes? (Okay, technically it's their mouths, but I hear the latest upgrade will be the eyes as seen in this image.)
But really, I digress. Check out some of these cool items:
There are two Elizabeth Warren items in the auction - here and here. Oddly, since last Thursday night, a bidding war has commenced on these items, hmmm, I wonder why.....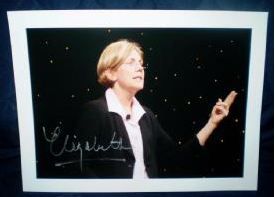 Be a guest on the Matthew Filipowicz show. You (yes, you!) can talk about your favorite organization, cause or news of the day. You may even be able to talk about your favorite sandwich while you're at it, but check with your host first.
Your own booth space at Netroots Nation 2013! As the Community and Exhibit Hall Manager for NN, and I can tell you it's a great place for folks to find out about your company/org, plus we work hard to drive a lot of traffic to the Hall. Right now, it's at an amazing price. The estimated value of the booth is $1K, you can get it now for $333!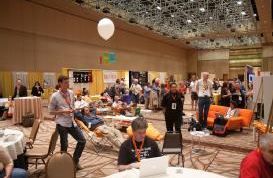 A BIG thank you to all the donors and sponsors of this auction. And thank you to everyone who has gotten the word out about this auction - all proceeds from it benefit the fine work of Netroots Nation.
Okay, there are a LOT more items to bid on, so head on over to the auction now! (Really, right now!)